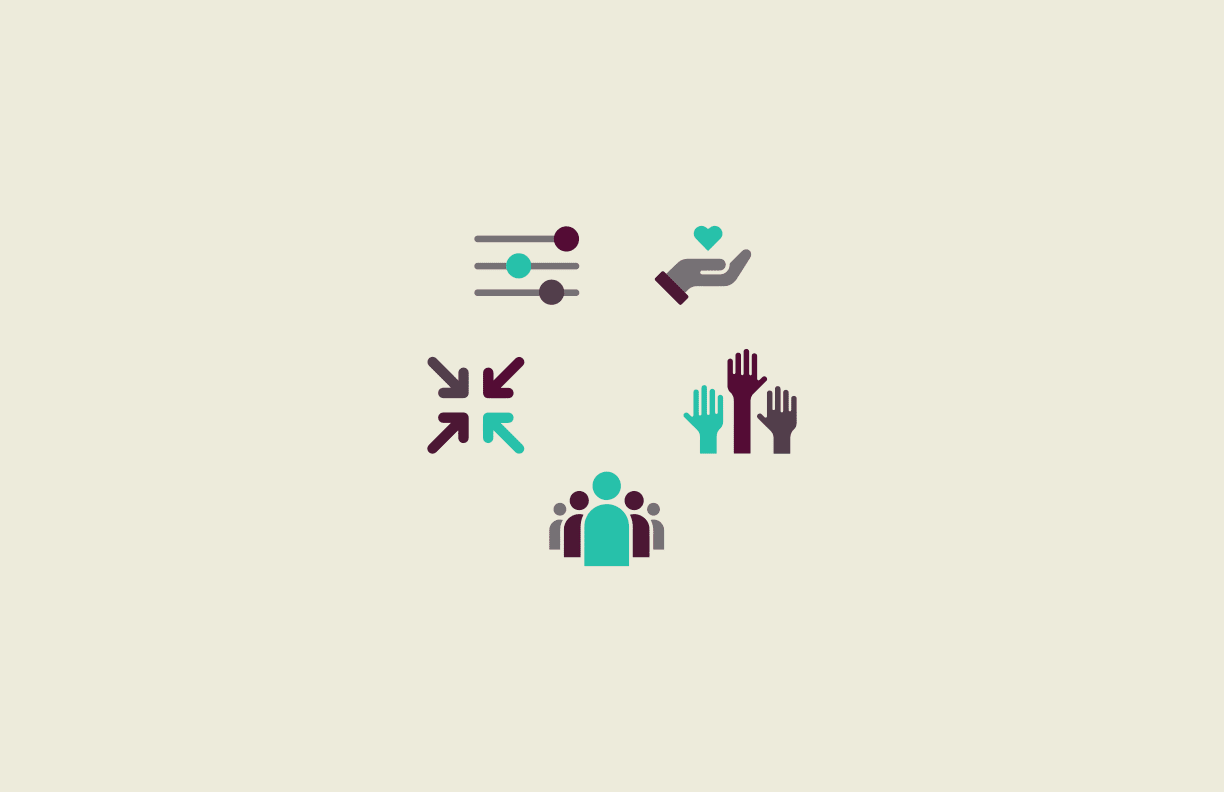 2022 Healthcare Workforce Rescue Package
Solutions to support, protect, and promote the well-being of your healthcare workforce
Two years into a global pandemic, healthcare team members are in crisis. Leaders are bombarded with competing messages about how to support them and address workforce shortages. A group of experts in collaboration with the National Academy of Medicine identified the top five actions leaders should take to support team members now. These evidence-based actions can be initiated within 3 months and build a foundation for a long-term system well-being strategy. Click on each action item for links to resources on how to begin or refine the action.
Actions
Give clinicians more flexibility and autonomy, for example:
• Use crisis documentation protocols.
• Partner with legal, compliance, and IT to identify documentation that can be paused or eliminated.
• Adjust quality and patient experience goals.
Partner with clinicians to identify and remove low-value work through a rapid improvement process, for example:
• Reduce EHR clicks for common workflows.
• Minimize inbox notifications.
• Eliminate unnecessary mandatory training requirements.
Get frontline teams the help they need, for example:
• Send executives to the bedside.
• Consider voluntary redeployment for non-clinical staff to the frontlines.
• Create new types of shifts to fit care needs.
• Train and upskill RNs, LPNs, and MAs.
Appoint one person with operational authority to oversee and align all clinician well-being efforts, for example:
• Appoint a system chief wellness officer.
• Assign a senior leader on a short-term basis until long-term resources are identified.
• Align well-being work with diversity, equity, and inclusion efforts.
Ensure adequate mental healthcare by implementing the foundational THREE:
• Provide quality mental health counseling.
• Stand-up a peer-support program.
• Offer psychological first aid training for all people leaders.
For an easy-to-print and easy-to-share PDF of the 2022 Healthcare Workforce Rescue Package, please click here.
---
This resource was created through a collaboration of experts in supporting clinician well-being: Elisa Arespacochaga, VP Workforce and Clinical Affairs, American Hospital Association ∙ Robyn Begley, SVP and CNO, American Hospital Association and CEO, American Organization of Nursing Leadership ∙ Liz Boehm, Executive Strategist, Vocera and Learning Community Lead, CEO Coalition ∙ Heather Farley, Chief Wellness Officer, ChristianaCare; member of CHARM Chief Wellness Officer Network ∙ Corey Feist, CEO, Dr. Lorna Breen Heroes' Foundation ∙ Jessica Perlo, Senior Director, Institute for Healthcare Improvement ∙ Tina Shah, Principal, TNT Health Enterprises LLC ∙ Christine A. Sinsky, VP Professional Satisfaction, American Medical Association