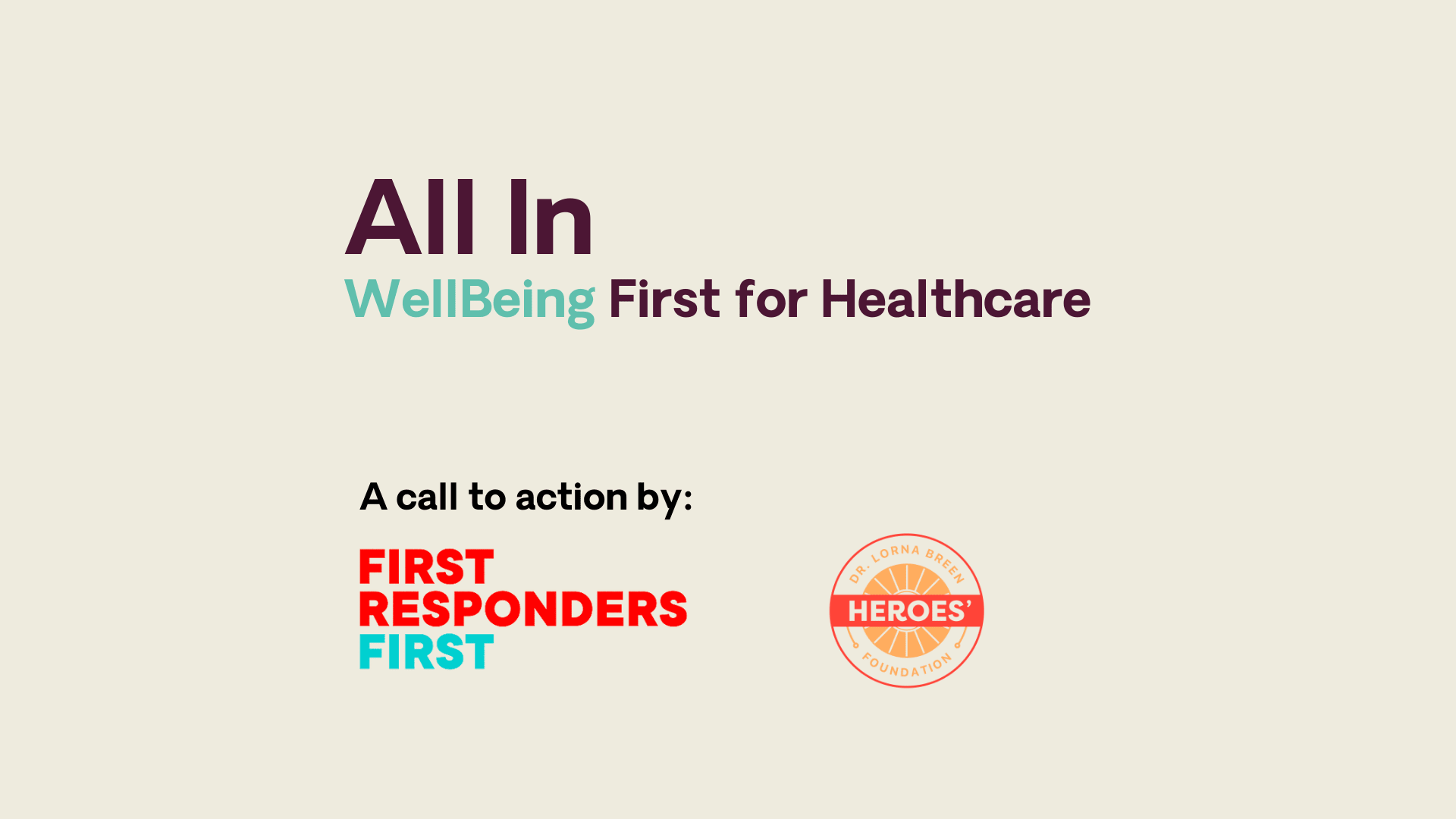 What is the ALL IN Campaign?
ALL IN: WellBeing First for Healthcare, announced in April 2021, is a call to action by #FirstRespondersFirst and the Dr. Lorna Breen Heroes' Foundation to:
Advance a state where the well-being of the healthcare workforce is prioritized and individual healthcare workers feel valued and supported so they can sustain their sense of purpose and meaning in their work
Make beneficial progress against persistent mental health and well-being challenges that disadvantage our healthcare workers, and therefore, our healthcare systems and the future of public health
ALL IN campaign inaugural member organizations include: The American Association of Colleges of Nursing, American College of Emergency Physicians, American Hospital Association, American Medical Association, American Nurses Foundation, the Collaborative for Healing and Renewal in Medicine, Johnson & Johnson Center for Health Worker Innovation, Johnson & Johnson Foundation, Medicine Forward, National Black Nurses Association, Philippine Nurses Association of America, and the Schwartz Center for Compassionate Healthcare. Learn more about us here.