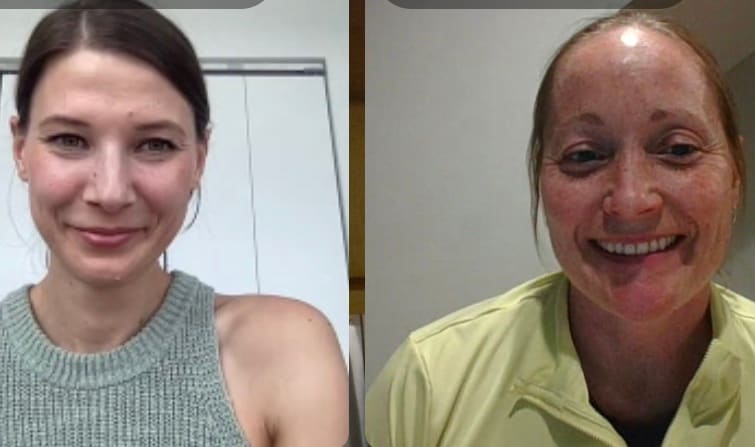 Voices from the Frontlines: Deidra and Kasia
Join us and spread the word to your community
Deidra Heuring and Kasia Laskowski talk about the impact of the COVID-19 pandemic on health care workers, the things that kept them going amid challenging times, and their hopes for the future.
To listen to the full 40-minute conversation, click here.
The "Voices from the Frontlines" project is a partnership between StoryCorps and #FirstRespondersFirst, an initiative of Harvard T.H. Chan School of Public Health, Thrive Global, and Creative Artists Agency that takes a whole human approach to healthcare worker well-being. Audio produced by StoryCorps Studios with interviews recorded by StoryCorps, a national nonprofit whose mission is to preserve and share humanity's stories. Funding provided by #FirstRespondersFirst with additional media sponsorship provided by the Dr. Lorna Breen Heroes' Foundation.